The world is currently dealing with an outbreak of coronavirus (Covid-19), which is affecting people across the UK and abroad.
It's important we all have as much information as possible and are doing our best to reduce the risk of catching or spreading the virus.
With that in mind, we want to share the latest advice from the relevant authorities and explain what steps we're taking as the situation develops.
What is coronavirus (Covid-19)?
Covid-19 is a new illness that is caused by a virus called coronavirus and can affect your lungs and airways.
The most common symptoms include a dry cough, tiredness and fever, but some patients may also experience a runny nose, sore throat, aches and pains or difficulty breathing.
For the latest information on coronavirus and its symptoms, visit the NHS website.
What action is Beyond the Box Student taking?
Our sole focus is to help our students and employees protect themselves and others, and to support them in every way we can at this difficult time.
Beyond the Box Student has been monitoring the national and international situation around coronavirus carefully. We have been implementing the guidance of Public Health England and other expert authorities to the letter, since the start of this outbreak.
Should a case be confirmed, we'll act quickly and decisively, following the relevant authorities' specific instructions and advice to the letter.
If a case is confirmed, we'll also organise a professional deep clean of any areas that the affected customer may have come into contact with, as directed by the relevant authorities.
If someone in your property is diagnosed with coronavirus, we'll relocate anyone that may be vulnerable due to an existing respiratory illness or immune system condition.
We will continue to work closely with our university partners to ensure our response to the situation is fully aligned and coordinated and that our students receive the very best help.
We want to ensure that everyone has the practical advice and assistance they need to do what's right, but also that they feel fully supported by the people around them.
While they can't give medical advice, our team – including our dedicated hospitality staff – are on-hand in our buildings. Please be aware that, as our teams work hard on this, there may be a delay in, or reduction to, the other services we are able to provide. We thank you for your understanding and patience at this time.
What action should I be taking?
In line with advice from the NHS and Public Health England, we'd encourage you to do the following:
Wash your hands regularly using soap and hot water for at least 20 seconds, especially after sneezing or blowing your nose.
Always wash your hands when you get home or into university.
Try to avoid contact with anyone that may be ill.
Use hand sanitiser gel if you don't have access to soap and water.
Cover your mouth and nose with a tissue or sleeve when you cough or sneeze and wash your hands afterward.
Put any used tissues in the bin immediately after using them.
Try not to touch your eyes, nose and mouth with unwashed hands.
Do not share items that come into contact with your mouth.
Avoid public transport or social gatherings.
For the most up-to-date advice, visit the NHS website.
What should I do if I think I have coronavirus and have to self-isolate?
NHS advice says that if you have either a high temperature or a new, continuous cough, you should self-isolate for seven days. You do not need to contact 111 and should not visit a GP surgery, hospital or pharmacy. If you are self-isolating, please follow the below advice in line with Public Health England's recommendations:
Stay in your flat unless told otherwise by health authorities.
If your symptoms get worse, you can't cope with them at home, or they don't get better in seven days, use the 111 online coronavirus service. If you can't get help online, call 111 or, in an emergency, call 999.
Do not go into work, university, lectures or public areas, and don't use public transport or taxis until you're told it's safe to do so.
If you have someone bringing supplies or have ordered shopping online, make sure the items are left at reception or outside of your room.
Stay away from friends or flatmates.
If you've been provided with a facemask, you should wear it when you may come into contact with other people.
Make sure all of your rubbish is disposed of properly by tying it up in two plastic bin bags.
We would also advise the following:
Keep in regular contact with friends and family by phone.
Avoid using common areas in your accommodation (apart from your shared kitchen).
In the event of a fire alarm, please evacuate the building as you would normally, but where possible, keep at least six feet away from other people.
Please be aware that we'll only carry out maintenance in your flat if it's a safety risk to you or others.
You should also continue to follow the advice given above under the subheading 'What action should I be taking'.
What if I've recently got back from holiday?
No matter where you have been, if you develop a high temperature or a new, continuous cough, you should self-isolate for seven days and follow the advice we've explained above under the subheading, 'what should I do if I think I have coronavirus and have to self-isolate?'
Can I end my tenancy early?
If you're living with us and would like to end your tenancy early, our standard cancellation policy applies.
If you believe you need to leave your tenancy for medical reasons, please put your request in writing to info@beyondthebox.com. Our team will review your request and respond within 48 hours.
Can I cancel my future booking?
If you wish to cancel outside of the 7-day cooling off period, our standard cancellation policy applies.
If you need to cancel a future booking due to a medical condition, or if you're no longer able to travel, please send your cancellation request to info@beyondthebox.com. We'll review your request to cancel and send you a reply.
Where can I find more information?
For more information about coronavirus, its symptoms, how to avoid catching it and what to do if you do have it, please visit the NHS website.
If you're worried about a friend, concerned about the situation or need emotional support, you can speak to the team at your reception, who will be able to put you in touch with an appropriate person in your city.
Booking your accommodation with Beyond the Box has never been easier! You can either:
Call our booking line on 01206 982290 to reserve a property or book a viewing.
Call your property of choice directly.
Pop in and say hi if you're passing the property!
Alternatively, you can reserve a room at one of our locations by selecting the 'book now' button on your choice of accommodation. You will be directed to our online booking system and be able to sign your tenancy agreement there and then. Please note that if you are using a guarantor, aka a parent or guardian, your booking will not be completed until they too have signed the contract! You will receive confirmation directly from ourselves once confirmed.
We do not treat any person or group of persons applying for accommodation less favourably because of their race, colour, ethnic or national origin, gender, disability, appearance, age, marital status, sexual orientation or social status. Where possible, a student's preferences will be observed, although this cannot always be guaranteed.
How do I cancel or re-arrange my viewing?
We understand that sometimes life gets in the way! Please let us know if you need to cancel or re-arrange by contacting the Hospitality Team at your chosen location, or call our dedicated booking line on 01206 982290.
Can I book a room without a viewing?
Yes – however, if on moving day you wish to change your room, this transfer will be subject to availability and come with an additional administration cost.
Which cities are you located in?
Our accommodation stretches across the UK! For more information, visit our location page.
Can I live with my friends?
Of course! Please either specify this when calling or booking with us.
What is the Security Deposit?
The Security Deposit is payable as part of our reservation process. Once this fee is paid, no one else can book that room, provided you sign and return your documentation within the required timescales. Failure to do so may result in your chosen room being released for re-rental.
This deposit acts as security against any damage to the accommodation or unpaid rent. The Security Deposit is secured in our chosen government recognised scheme; the Deposit Protection Service (DPS) or Letting Protection Service (LPS) – for properties in Scotland only, until the end of your period of stay with us. The amount paid is returned to you via the DPS/LPS at the end of the tenancy subject to any outstanding rent or damage charges.
Booking Fee; where this is applicable, it is not treated as a Security Deposit and is non-refundable. (Please refer to our cancellation policy).
Do you provide summer accommodation?
Yes, some of our properties are available to rent over the summer. Please contact your chosen location directly for details.
I am a part-time student – can I live in Beyond the Box Student Accommodation?
Unfortunately, we can only accept full-time students. We use your University course as an indicator as to whether you are exempt from paying Council Tax. Therefore, we strongly recommend that you check your position with your University or College before making a booking with us, as you may find yourself liable to Council Tax payments if your course does not qualify you.
What is ANUK?
Beyond the Box Student operates to conform with the ANUK National Code of Standards for Student Accommodation which is designed to regulate landlords to ensure the delivery of a distinct set of standards. Accreditation schemes are voluntary schemes that good landlords join to demonstrate that they provide good quality accommodation.
The National Code of Standards is fully supported by the NUS who are a key stakeholder and have representation on the management and complaints procedures of the Code. The Code will act as a student accommodation quality guide and it is recommended that if you have a choice, always rent from a trusted landlord who has joined the Code.
For more information on ANUK and the advantages of being covered by such a scheme, please visit http://www.nationalcode.org.
What happens to my Security Deposit?
Beyond the Box Student secures your deposit with either the Deposit Protection Service (DPS) or Letting Protection Service (LPS) and they will hold your payment until the end of your stay with us.
You will receive an e-mail from DPS/LPS to confirm that the money has been secured with them. You will also be provided with a Deposit ID and a Repayment ID. This is information you will need in order to claim your deposit back at the end of your stay.
How is my Security Deposit returned to me?
At the end of your stay with us, you will be invited to organise a check out inspection of your flat/room with the Hospitality Team on site. This is your opportunity to discuss with the team any damages and agree the associated charges if applicable. Don't worry if you are unable to attend a check out inspection, our fast-track check out option means the flat inspection will be conducted in your absence!
Beyond the Box Student will then instruct the DPS/LPS to pay the Security Deposit to your nominated bank account, less any agreed charges. This is when your Deposit ID and Repayment ID will be required.
In the event that charges cannot be agreed, DPS/LPS will offer an arbitration service.
Beyond the Box Student instruct the DPS/LPS to release your deposit (subject to any outstanding rent or check out charges).
Beyond the Box Student will email you within 28 days of your check out to confirm step 1 is complete and to advise of the next action you should take.
On receipt of our instruction, the DPS/LPS will contact you promptly by email/post to advise you to log on to their website to reclaim/release your deposit.
You will arrange with the DPS/LPS where and how you wish for the money to be paid. Please note it can take up to 10 calendar days for the DPS/LPS to repay this money to you (international bank transfers may take longer).

Deposit Protection Service (DPS) / Letting Protection Service (LPS)
These are our chosen schemes to protect your Security Deposit during your stay with us. Please visit the websites for more information/terms and conditions: www.depositprotection.com or www.lettingprotectionscotland.com
Booking Fee: If you have paid a booking fee this is non-refundable and is not treated as a security deposit by Beyond the Box Student.
Terms and conditions:
Can I move in before my contract start date or extend my contract length?
Both of these scenarios may be possible at some of our locations. Please contact the Hospitality Team directly to discuss your requirements.
Can I shorten my contract length or pull out of my contract?
Your contract is a legally binding document. Please make sure you have read and understood the terms and are willing to comply throughout your stay. If you are unsure about anything outlined in your contract, ask for help from someone more experienced or contact us directly with any queries.
Please note that you will not be able to pull out of your contract with us unless you are able to find a replacement tenant.
What happens to my contract if I leave University for any reason?
You must notify us immediately if your student status changes or you leave University. You will still be responsible for the rent until you or Beyond the Box Student are able to find a replacement tenant for your accommodation.
Changes to tenancy
There is a charge of £50 to make changes or cancel a signed accommodation contract, for example changing your guarantor details.
Cancellation Policy
Cancellation Policy for 2020/2021
These details are also contained in the contract terms and conditions
Arrears Policy
Arrears Policy for 2020/2021
These details are also outlined in the contract terms and conditions.
Internet Policy
Beyond the Box Student will not permit the use of the internet for the transmission or receipt of material which is considered to be offensive, in breach of policies on equal opportunities and harassment, discrimination and bullying.
Examples of such unacceptable use may include, amongst other things:
The transmission or receipt of materials which is to the possible detriment of the Company's systems or is to the possible detriment of other users.
The transmission of text, which in the opinion of the Company, is considered abusive, insulting or offensive, harassing or of a sexual nature or other unacceptable conduct which may reflect adversely upon the user and/or the Company.
If any breach of policy is discovered, Beyond the Box Student will not hesitate to refer offenders to the police if appropriate. If the student does not comply with this policy, or if any payment due under the student's contract for accommodation is 14 or more days overdue, Beyond the Box Student may suspend or terminate the internet service without liability to the Student.
What is a Guarantor and what do they need to do?
A guarantor is a person, often a parent or guardian, who is willing to pay your rent if you are unable to do so. Your guarantor must be a financially stable, UK resident and over the age of 25.
A guarantor will be required to sign a copy of your offer and understand their liabilities. If you have chosen to use a guarantor, your booking with us will not be complete until they have signed the necessary documentation and we have confirmed that your booking with us is complete (please see booking your accommodation tab).
What happens if i do not have a Guarantor?
You may not know anybody in the UK who would be willing to act as your guarantor. There are services in the UK that can offer guarantors. We recommend Your Guarantor. However, this service does charge. We do not add any additional charges for using them. enquiries@yourguarantor.com
https://lim.yourguarantor.com/. 01384 885152.
If you do not wish to use YourGuarantor and do not have a guarantor in the UK, you will be required to select an alternate payment instalment of either 1 Full advanced payment
Car parking
If your location has parking facilities, these can be booked on a first come, first served basis and will be subject to an additional agreement and charges. We recommend that you book early to avoid disappointment. Please speak directly with your Hospitality Team on site.
Can visitors park on site?
Yes – visitors can park on site if your accommodation has availability. This should be arranged in advance with your Hospitality Team.
What is a Hospitality Team?
Every Beyond the Box Student property has an assigned, dedicated team of staff who are experienced and trained in the day-to-day operation and management of student accommodation. Our priority is the well-being and safety of all students. Our team can advise students on a wide range of issues such as dealing with homesickness and flat conflicts.
The team often consists of a Hospitality Manager, Hospitality Assistant, Facilities Assistant and a Housekeeper. Together, they will look after you for the duration of your stay and will be introduced to you on your arrival at your location.
Students living in our accommodation are encouraged to apply for Student Warden positions. Student Wardens are trained by the Hospitality Team to provide additional, out of hours support to residents.
What about safety and security?
All of our locations operate secure key/fob access systems to gain entry into the building, flats and bedrooms. All properties are equipped with CCTV monitoring equipment for your safety, some also have gated grounds and car parks.
Can I smoke?
Smoking anywhere in Beyond the Box Student accommodation is forbidden, including individual bedrooms. We do, however have designated smoking areas which your Hospitality Team can advise the location of.
Do I need a TV License?
A TV license is provided where there is a TV in the shared area of the accommodation. You will require a TV Licence if you watch/record live TV on any channel or download/watch BBC programmes on demand on BBC iPlayer. This applies to any other TV (including smart TVs), laptops, tablets, mobile phones, games consoles, digital boxes, DVD/VHS recorders etc. This also applies however you receive the programmes, whether via an aerial, satellite, cable or streaming through the internet.
Where do I do my washing?
Beyond the Box Student provide either a washer/dryer in your flat or coin operated laundry facilities within your building.
What do I need to bring?
In a handy fashion, Beyond the Box Student have created a list to give you some idea of the useful (and often forgotten) items you may want to bring with you when moving into your new accommodation. We recommend you print this out and use it as a check list to help you pack!
What about Insurance – do I need any?
Beyond the Box Student does not provide insurance for a student's personal possessions. You should ensure that you have adequate cover for your stay as a student at our accommodation. Please don't forget to insure high-price items such as laptops, iPads and bicycles!
Do I need to move out over the Christmas and Easter Holidays?
No – you are welcome to stay during these periods and will have complete access to your room!
Can I bring a pet?
Pets of any description are not permitted within any of our properties. However, if you require a guide dog, these arrangements will need to be made with the Hospitality Team at your location in advance.
Details of the dates of your payments and the amount of your payments are shown in your offer.
Payment Dates – 2020/21:
1 Installment Option
– Due 1st August 2020
3 Installment Option
– Due 1st September 2020
– Due 1st January 2021
– Due 1st April 2021
10 Installment Option
– Due 1st September 2020 for 10 months
– Due monthly with 1st June 2020 being the last payment date
Additional Fees and Charges
Installment Fee – £100.00; if you select to pay your rent in monthly instalments, this fee will apply. It is payable in full, in advance of the start of your tenancy and if it is to be charged, it will be shown on your tenancy agreement.
Utility Fee – £195.00; where this is applicable, it is a one-off advance payment towards utility charges for the year. If it is to be charged, it will show on your tenancy agreement.
Arrears Charge – 3% above the Barclays plc base rate. if we need to write to you because your student account falls into an unauthorised arrears position, arrears charges and interest may be applied to your account. Full details can be found in the terms and conditions and in our Arrears Policy.
Administration Fee – £50.00; if we have to arrange for work to be carried out as a result of you not complying with the terms and conditions, then we shall charge an administration fee.
Lost Key Charge –  £10 per key
Lock out service – £50
Car parking – if car parking is available at your chosen location, this will be subject to an additional agreement and charges, specific to your location.
Cheque Cancellation – A bank charge will be applied to you if we have to cancel a cheque and re-issue a payment to cover the cancellation fee.
How do I make a payment?
Beyond the Box Student accept rent payments in a number of ways:
You can log in to our student portal here, select your account details and make a payment using a debit/credit card.
You can visit the Hospitality Office at your location and make a payment using a debit/credit card.
You can set up a direct debit. This can be done as part of the online booking process, or by downloading a direct debit form to be completed. (Please note that the deadline for submitting these details for the 2020/21 academic year is 10 days before your first payment is due).
What if I am using my student loan to pay my rent and I have not received it by the rent due date?
Please do not worry if your student loan is not anticipated to reach your account in time to meet your rent payment date. You can request to delay your rent payment (please see the "defer your payment" section for more).
What Do You Need to Do?
It's simple and easy!
Email your student finance approved documents to avonwayhospitality@beyondthebox.com.
It is essential that you upload a copy of your student loan schedule which clearly shows the dates you are due to receive your payments, together with the page showing your name stating that your loan application has been approved.
You only need to do this once and all three of your rent payments will be deferred. Please note the approval process can take up to 14 days.
The deadline date is the 1st August 2020.
Notice to cancel your contract for your accommodation must be given in writing by post or e-mail.
You have a 7-day cooling off period. You may cancel your contract by giving us written notice by post or e-mail. The notice must reach us by the end of the 7th working day after the day we confirm to you that your accommodation booking is concluded and before you collect your keys for your accommodation (check-in), whichever is the sooner.
The below outlines the cancelation policy and your rights.
Cancellation Policy for 2020/2021 (PDF Document)
Contact details for notification: Beyond the Box Student Limited, Avon Way House, Avon Way, Colchester, Essex, CO4 3TZ.
Email: avonwayhospitality@beyondthebox.com
Can I move in without paying my first rent installment?
No – rent and any other payments must be completed before your check-in. The only exception is if you have requested and received confirmation that your request to defer your rent payment has been approved.
Arrival & Check-in Appointments
Unfortunately, our check-in is not 24-hours and therefore it is vital you check with your Hospitality Team to confirm that you can gain access to your accommodation.
If you wish to check-in on the day, please contact the Hospitality Team to arrange an appointment prior to arrival.
Parking for Check-in
If your location has a car park, this will be made available for unloading your possessions. Please note that the length of stay may be restricted in accordance with the number of parking bays available.
Can I move in early?
This may be possible at some locations but you should speak to your dedicated Hospitality Team in the first instance to discuss your requirements.
What do I need to bring with me on arrival?
Please ensure that all documentation requested is fully signed and returned to us. All payments due must be made and please provide a copy of your student loan schedule where applicable.
Failure to complete and return the necessary documents or payments will inevitably cause you and others a delay when checking in.
Please see our useful checklist of other things you may wish to bring with you here.
Can I move rooms?
Should you wish to move rooms when you arrive to move in, you must contact your on-site Hospitality Team. Wherever possible, they will try to accommodate you. If you have signed your tenancy agreement, a charge of £75.00 will apply and must be paid prior to moving rooms. Please note that we cannot guarantee that all requests will be granted.
Moving out
When the time comes to vacate your student accommodation, Beyond the Box Student will issue you with instructions on the moving out procedures, arranging a check-out inspection and advise on how your security deposit will be returned to you if applicable.
Can I personalise my room?
Yes – however you must ensure that any personalisation of your room does not result in any payable damage. You are responsible for ensuring that you leave your room and flat in the same condition that it was when you moved in.
On move in day, you will be asked to fill out and return a 'check-in inspection record' to note the condition of your room within 48 hours of moving in. Subsequently, the Hospitality Team will carry out room and flat inspections at the end of your contract. We would advise you to make an appointment for inspection well in advance.
Can I keep a fridge in my room?
Fridges are not permitted in bedrooms. A large fridge is provided in your flat kitchen to store chilled foods. If you have a medical condition which requires you to have a fridge in your room, evidence of this must be provided for the Hospitality Manager.
Can I bring my own washing machine/tumble dryer?
No – laundry facilities are provided at every location.
Who is responsible for cleaning my flat?
It is a student's responsibility to clean their room. As a flat, students are jointly responsible for cleaning their flat. The stairs and hallways outside the flats (communal areas) are cleaned on a regular basis by company cleaners. Some residences can offer an additional cleaning service for an agreed fee. At the end of the tenancy flats must be returned in good condition or additional charges may be levied.
Can we have a party?
Yes – but we do ask that you keep the noise to a minimum and be considerate of neighbours.
Can I have guests to stay?
The guest rules and restrictions can be found in your accommodation contact and terms and conditions.
Are there spare rooms for visitors to stay in?
No – however, the Hospitality Team will be happy to help by providing the details for local hotels.

What cooking equipment is supplied?
Please click here to refer to our Beyond the Box Student checklist.
Is bedding supplied?
No, bedding is not supplied.
Where can I collect my post?
Your post will either be delivered directly to your flat or to a nominated post box. This differs at each location so please take the time to make yourself aware of the process at your accommodation. The Hospitality Team will usually take delivery of parcels on your behalf, although Beyond the Box Student cannot accept any responsibility for items that are lost or damaged.
Where can I smoke?
All Beyond the Box Student Properties are non-smoking residences. Smoking areas are residence-specific, so please contact your Hospitality Team to check where smoking is permitted. As a general rule, there is no smoking in any shared areas, e.g. kitchen/lounges, common rooms, corridors, stairwells, lifts or office areas. Please be aware that it is also forbidden to smoke in your bedroom.
Will I be able to get online in my room?
Although internet arrangements vary by residence, all of our properties have high-speed internet connections available.
How do I report a maintenance issue in my accommodation?
Please log onto our portal to raise any issues you may be having with your room, property or general things you feel need to be fixed or improved.
How do I complete the online maintenance form?
Once you have selected your fault from the menu, you will be directed to a maintenance form. Please take the time to fill in the form carefully and provide plenty of detail. The more information you provide us with, the easier it will be for our providers to identify the problem and the action needed.
For example, if your fridge isn't working try to tell us exactly what is broken. "The fridge is not receiving any power" is a much more informative fault report than "The fridge is broken".
How do I select the correct priority level?
After filling in the form, there are two drop-down menus for you to select before you submit the fault. The first of these is selecting the "priority" of your fault.
"Priority" gives our staff an indication as to how urgent you feel the fault is. There are three levels of priority to select, ranging from emergency level (which should be given attention within 24 hours) to insignificant faults that can be resolved at "anytime reasonable."
Please note that the priority you set is simply to give an indication to the member of staff dealing with the fault and does not guarantee the fault will be solved within that time frame.
How do I report a maintenance fault in a common area?
The final drop-down menu allows you to select from a list of possible common areas. Use this menu if your fault is not located within your own bedroom and is instead located within one of the shared areas of your accommodation. For example, if an electricity socket is broken in your lounge or the tiles are damaged in the kitchen, you would select this option.
Important: In cases where a fault is located in a common area, please check with the other tenants who share the area before reporting a fault. You should submit one fault report per fault – if there is a common area fault, please agree amongst yourselves which tenant reports the issue. Submitting duplicate faults from different tenants may slow down the repair process.
How do I submit my maintenance report?
Once you have finished entering the details of your fault, click the "create" button to log your fault with our staff. Once completed, you will be taken to the summary page showing that your fault has now been submitted successfully.
Our site staff will now be able to see your submitted fault and can begin taking the necessary steps to solve your problem.
Can I view the progress of my maintenance fault?
Your personal welcome page shows all faults you have submitted to our staff. After reporting a new fault, you will see it added to your list of "outstanding activities." Clicking on a fault from the list will let you view the summary of the fault's details.
The following outlines the important status updates to be aware of:
Reported. This means your fault has been sent to staff and will be reviewed and dealt with as soon as possible.
In Progress. This means your fault has been reviewed and sent to a provider. A provider is either a member of the in-house maintenance team or a contractor who will be responsible for repairing your fault.
Waiting for Approval. This means your fault has reviewed by the provider and a cost for the repair given. The provider is waiting for confirmation from the staff that the cost of the repair is correct.
Approved. This means the cost of your fault has been reviewed and the staff member in charge has approved your fault for repair. The provider assigned to your fault should now be ready to resolve the issue.
Job Finished. The provider has completed the repair of your fault and all that remains is for the appropriate staff member to check that the job is satisfactory.
Completed. Your fault has been fully resolved.
Please contact a member of the site staff directly if you have any updates you would like to make to your reported fault, or if the fault has not been resolved properly even though the status has been marked as "job finished".
How do I view completed maintenance faults?
Completed faults will display on your welcome page under the heading "completed activities." A completed fault will show for 30 days.
Can I send feedback?
As a resident in our Beyond the Box Student properties, your opinions are important to us. When one of your faults has been resolved, we would love to hear your feedback on the process to ensure we can make it even smoother in future! To give feedback, you can email the Hospitality Team directly. As always, we look forward to hearing from you.
How can I get additional help?
If you are still having problems with the system or reporting your faults, click the "help" button in the top right hand of the screen. The help page provides a contact e-mail address for help and support with using Room Service.
Any feedback on the usability of the system is also warmly received.
Will I be charged for faults?
On the help page, you will find a list of relevant fees and service charges for a variety of faults and damages. This is taken directly from your tenancy agreement.
It is important to be aware that students will not be charged for faults reported to our staff unless the fault is determined to be caused directly by the actions of the tenant, either through misuse or negligence.
Does my student accommodation have Wi-Fi?
Wi-Fi is provided at all of our student locations. The minimum base service network is 10Mbs, a low latency service which is more than adequate for most tenants' general internet, video streaming and multiplayer gaming.
If you are a more intensive user, most locations offer the option to increase the internet bandwidth. Please be aware that this will attract an additional charge, levied by the internet provider. Full details of the increased speeds available at your location will be presented to you online before you commit to increasing the speed and making payment.
What is the Wi-Fi coverage in the development?
Wi-Fi is provided pervasively and is available throughout. There is however, a restriction of 5 devices that can be connected at any one time onto the Wi-Fi network for each tenant.
How much does it cost me?
Beyond the Box Student makes no charge for the base level, unlimited, standard Wi-Fi for the entire length of your tenancy. If you take advantage of the Wi-Fi upgrade, charges for this will be made clear to you via the internet portal.
What are the usage terms?
Any tenant found to be misusing or abusing the use of Beyond the Box Student may be blocked from further usage. At Beyond the Box Student, we retain the right to withdraw internet usage at any time should it be deemed necessary.
What is Council Tax?
Council Tax is set by local authorities in England, Scotland and Wales to pay for local services that they provide, such as rubbish collection, the police and the fire brigade.
As a student, do I have to pay Council Tax?
Most students studying a full-time course do not have to pay Council Tax, but some do. It is worth taking time to check that you qualify for exemption. Guidance on whether you are exempt or not can be found by visiting this link. We strongly recommend that you check with your University and/or local council as to the exact requirements.
Will Beyond the Box Student charge me Council Tax?
Beyond the Box Student will not charge Council Tax to any student who is exempt. If you do not qualify for exemption status, Beyond the Box Student will pass on the appropriate charge as raised by the council. It is very important that you check your status before you sign a contract with us.
How do I apply for a Council Tax Exemption Certificate?
Usually, the admissions office at your University/College/Institution will provide you with a Council Tax Exemption Certificate. Beyond the Box Student may require a copy of this 7 days after you enrol on your course.
What happens if my course does not qualify for Council Tax Exemption?
You will be required to pay the Council Tax charge on the property you are staying in.
I am an international student, does Council Tax affect me?
If you are in attendance at a University/College/Institution in the UK and your course is classed as full-time, you are usually exempt from paying Council Tax. Aforementioned, not all courses qualify, so please do check this at the UK Council for International Student Affairs (UKCISA) via this link.
Complaints Procedure
Beyond the Box Student strives to achieve the highest standards in its provision of services but recognises there are occasions when complaints may arise and has a Student Complaints Policy to address such complaints. Download our full complaints procedure below:
Infectious Disease Control Policy
Beyond the Box Student recognises that, as a provider of larger student accommodation whose student population can often attend a number of different educational institutions, should a threat or outbreak of an infectious disease occur, there is a potential for diseases to spread which could affect both students and staff.
The purpose of this Policy is to ensure that Beyond the Box Student responds to advice and guidance from Public Health England (PHE) and/or the World Health Organisation (WHO) and acts appropriately and swiftly to take preventative and containment measures to minimise any potential risks to their students and staff.
For full details on our policy, please download here:
Colchester General Hospital
NHS Trust Hospital
Turner Road, Colchester CO4 5JL
01206 747474
Open 24 hours
Mental Health Support at Essex University and Colchester Institute:
https://www.essex.ac.uk/student/mental-and-emotional-health/nightline
https://www.colchester.ac.uk/open-to-the-public/counselling-service/
Mind Infoline: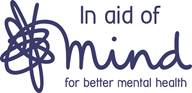 Our team provides information on a range of topics including:
Types of mental health problems
Where to get help
Medication and alternative treatments
Advocacy.
We will look for details of help and support in your own area.
Our lines are open 9am to 6pm, Monday to Friday (except for bank holidays).
0300 123 3393
info@mind.org.uk
Text: 86463
Mind Infoline
Unit 9, Cefn Coed Parc
Nantgarw, Cardiff
CF15 7QQ
Don't miss out
View Avon Way accommodation options and book your room for 2020/2021 now